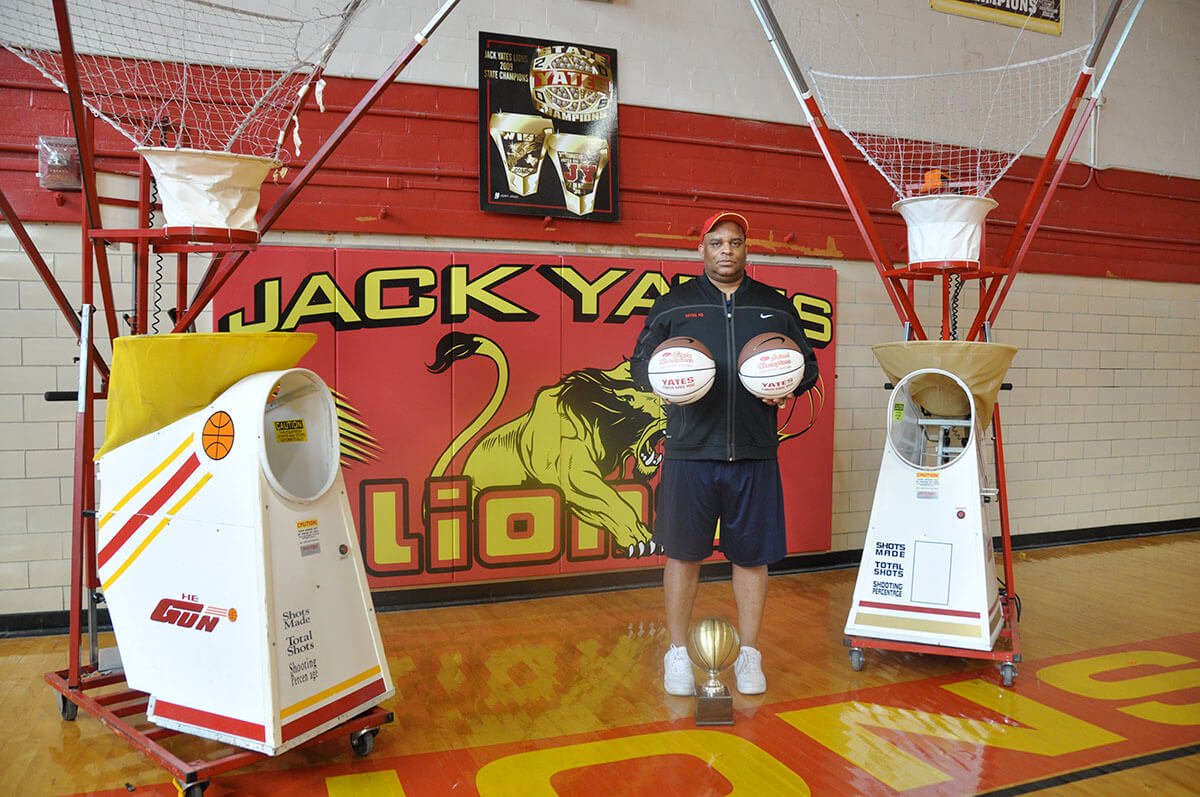 Coach Wise
During the 2010 basketball season, Jack Yates High School of Houston, Texas, broke the all-time record for points per game, averaging 116 points per game. Coach Greg Wise and the Lions also scored 100 points in 26 games, won back-to-back Texas 4A State championships, and won 58 consecutive games in 2009 & 2010. By the way, did we mention that the Lions also finished the 2010 season ranked #1 nationally, and that they use the Gun, by Shoot-A-Way, every day in practice?
When Coach Wise was asked how he used the Gun in his program, he said, "The first thing we do is use the Gun for an hour in every practice. We do individual and team drills that are competitive. We have a chart that ranks our shooters from 1 to 15, during each practice and weekly. The bottom five shooters have to run daily and weekly. There is a considerable difference in our shooting from the time before we got the Gun and now."
This past off-season, Coach Wise and the Lions purchased their first 8000 Series Gun from Shoot-A-Way. They now have an 8000 Series Gun to go with their 6000 Series Gun. Coach Wise stated, "In the games, shooting has become second nature because we use the Gun so much." We want to congratulate Coach Wise and the Jack Yates' Lions for their back-to-back State Championships and 2010 #1 national ranking! Our goals – your goals reached.