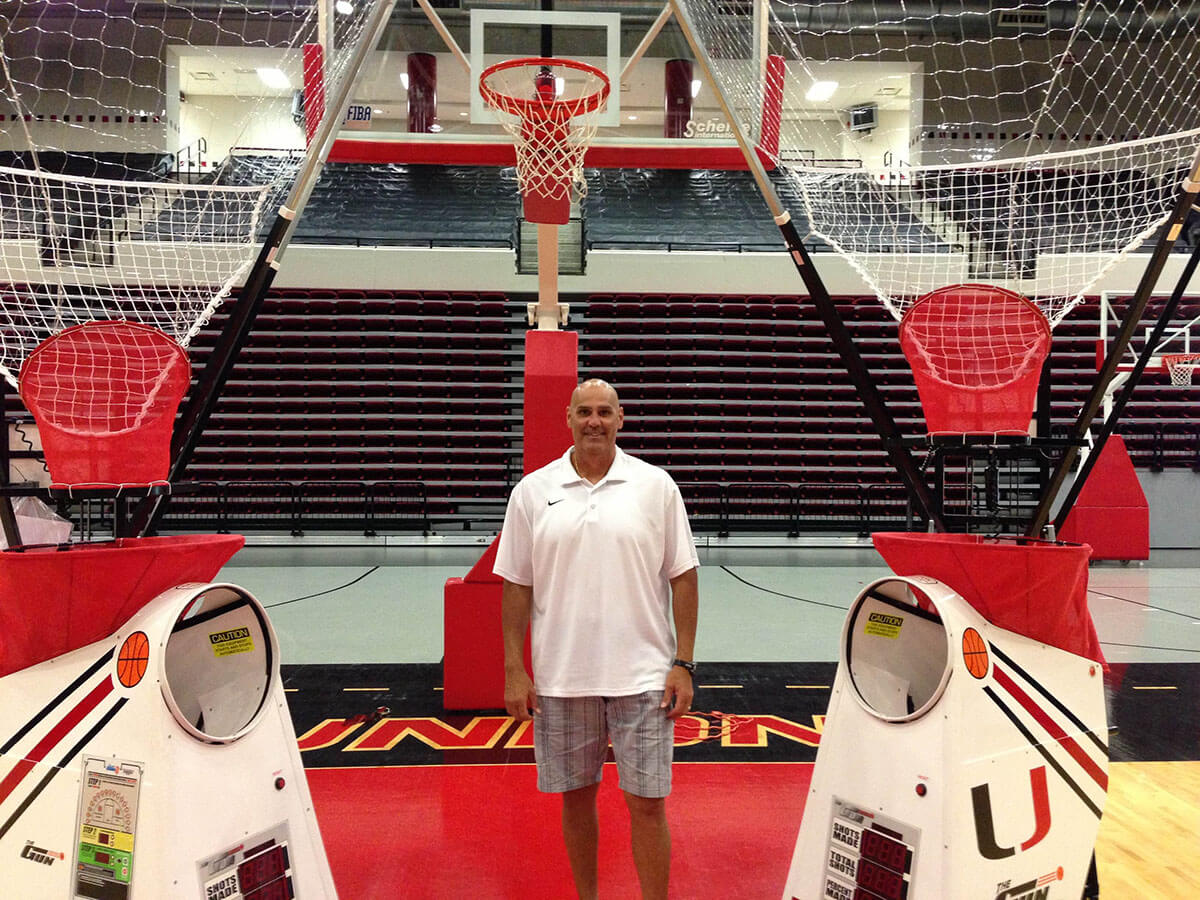 Coach Garcia
For 18 seasons, Rudy Garcia has been the head basketball coach at Union High School, a 6A school in the state of Oklahoma. And, the 18th season was truly special. Coach Garcia led the Union Redskins to a 29-0 undefeated season and a 6A Oklahoma State Basketball Championship. Not only that, but Coach Garcia was also voted Coach of the Year by the Oklahoma Coaches Association.
When Coach Garcia was asked what led to the 2012 state championship, he said, "Defense played a big key. We emphasize defense, and our players were willing to fill their roles and check their ego at the door." Coach Garcia also believes that if you emphasize defense, you have to use your time wisely when it comes to shooting. Coach Garcia has had a Shoot-A-Way product in his gym since he first began coaching. He first had an original Shoot-A-Way, then a 6000 Series Gun, and now the Redskins have two 8000 Series Guns. Coach Garcia explains, "We use the Guns in individual workouts, before and after practice, and believe that the Gun is a great tool to get a lot of shots up in a short period of time. We are going to wear these Guns out!"
Coach Garcia has now left a legacy throughout the Redskins' basketball program. Since the high school now has two 8000 Series Guns, he has taken their 6000 Series Gun to the junior high, so the shooting development begins at a younger age. It is just one of the ways that Coach Garcia is continuing his commitment to excellence throughout the Redskins' basketball program.
We want to congratulate Coach Rudy Garcia and the Union Redskins on their perfect season and a 2012 Oklahoma State Championship! We wish the Redskins the best of luck in the upcoming season. Our goals, your goals reached!