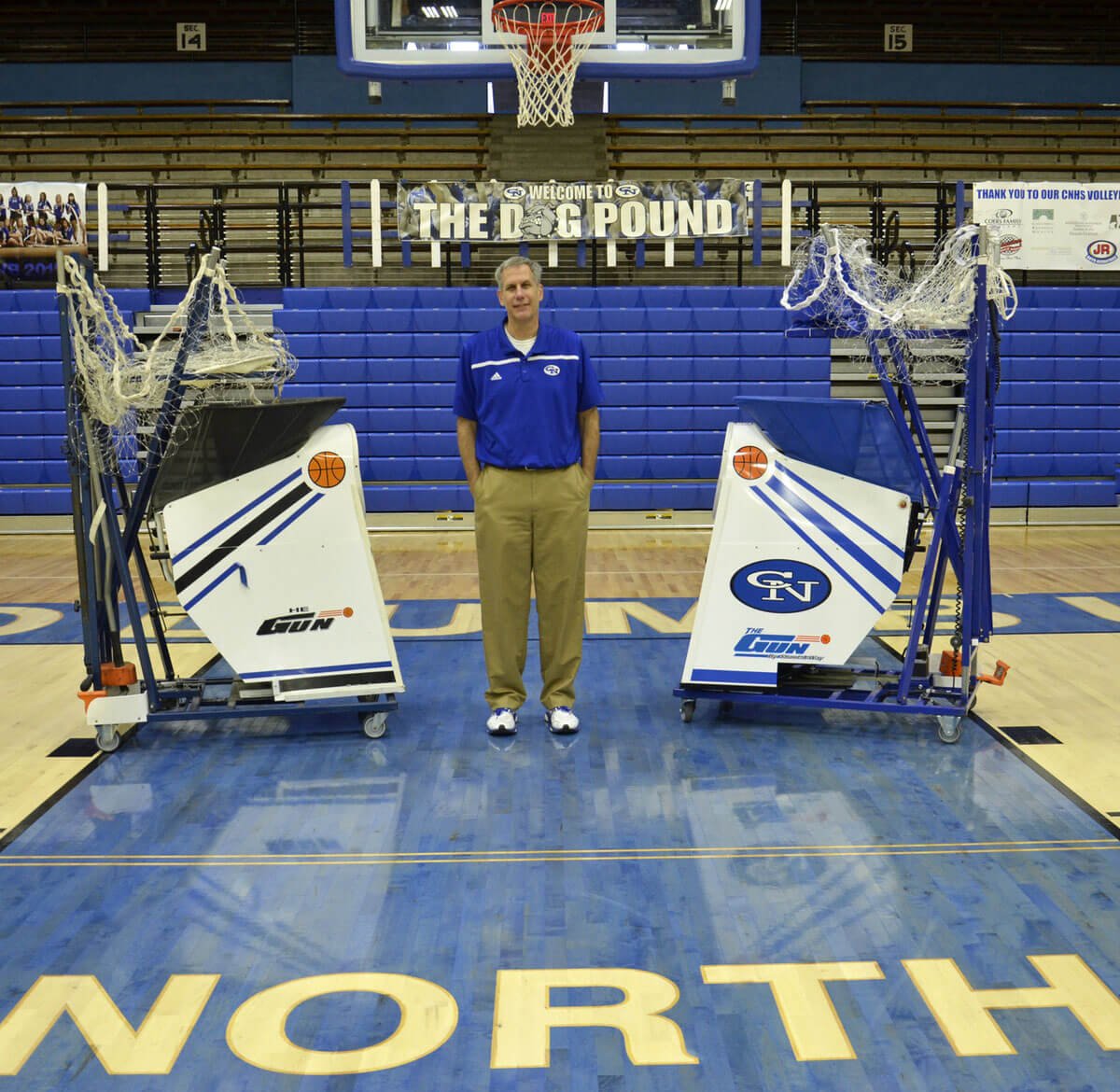 State Champions Report
Columbus Indiana – The Columbus North girls basketball team won the 2015 Indiana Class 4A state championship with a 28-1 record. The team relied on a high level of conditioning, strong defense and good shooting as ingredients to its success. For the season, the Bull Dogs shot 47 percent from the field, including 38 percent on 3-point shots. The team also shot 70 percent on free throws.
A contributing factor to the team's shooting success is its use of The Gun by Shoot-A-Way. A number of the team's players were regular users of The Gun during individual workouts that complemented the team's formal practice sessions. One player in particular, 2015 senior Ali Patberg, was a devoted user of The Gun in nearly-ever-day before-school shooting sessions.
Patberg finished the season by leading the team with a 25.9 scoring average while shooting 54 percent from the field and 82 percent on free throws. At season's end, the Notre Dame recruit was named Indiana's Miss Basketball, a McDonald's All-American, MaxPreps national Player of the Year and played for the USA Basketball Under-19 National Team that won a gold medal in the FIBA U-19 World Championship in Russia.
The CN team finished its season ranked fifth nationally in the MaxPreps Xcellent 25. The team also was rated ninth in the final espnW national Top 25, 15th in the final USA Today Super 25 and ninth in the final Swish Appeal consensus national rankings.
Patberg received numerous other season-end awards, including IBCA/Subway "Supreme 15" Senior All-State and Associated Press first-team all-state. Patberg and sophomore Maliah Howard-Bass were honored as first-team all-state by the Indiana Coaches of Girls Sports Association. Senior Debie Gedeon and junior Paige Littrell were chosen ICGSA second-team all-state, and senior Sheyanne Street and junior Elle Williams were selected third-team ICGSA All-State.
Coach Pat McKee was honored as ICGSA District 4 Coach of the Year and ICGSA Class 4A State Coach of the Year. He later was selected as Indiana's nominee for NFHS National Coach of the Year.
"The Gun is one of the essential pieces of equipment in our program," McKee said. "Many of our players use it regularly, and it undoubtedly has contributed to their individual success and our team success."