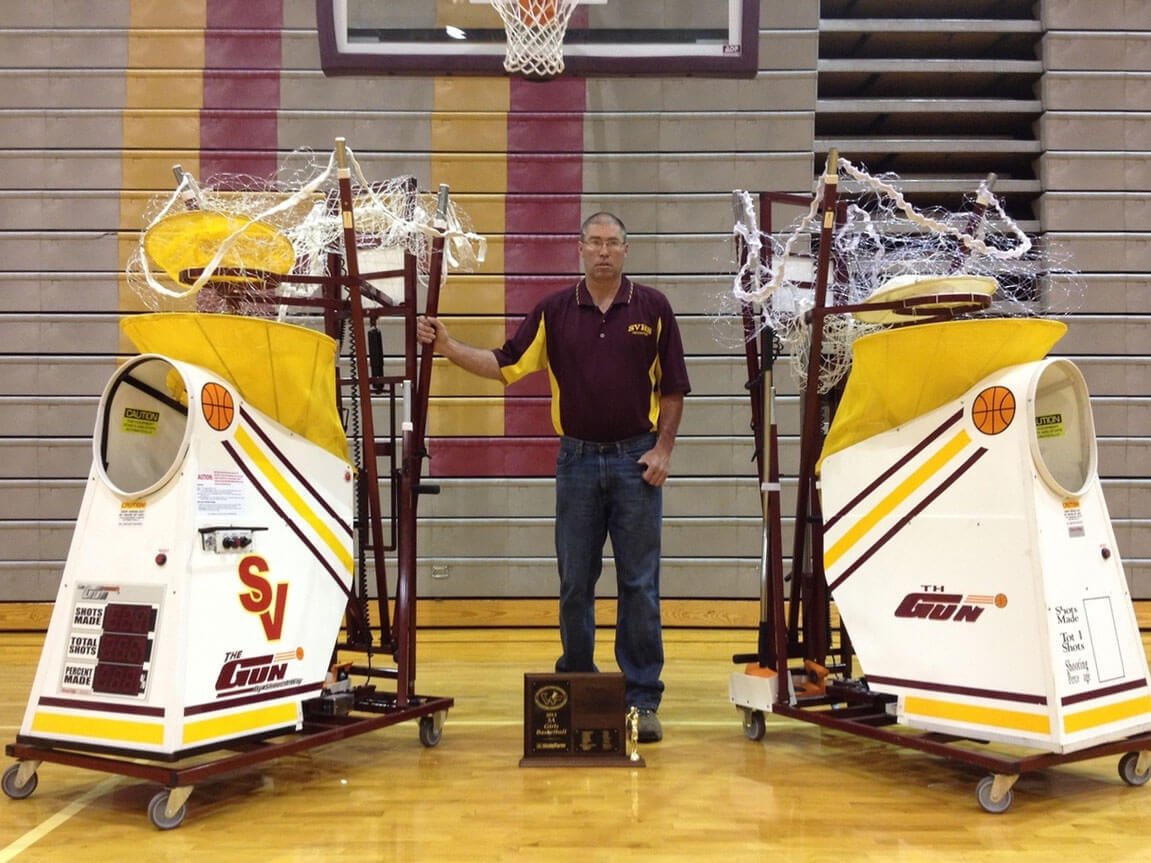 Preparation Meets Opportunity
"Luck is what happens when preparation meets opportunity. And that fits nicely with the Gun. The Gun gives us the opportunity to prepare." These are the words of head coach Robert Erickson of Star Valley High School in Wyoming. His Girls posted a 23-4 overall record and won the 3A Wyoming state championship in 2013!
Coach Erickson puts tremendous emphasis on developing a sound defensive team, but in the off-season, his #1 priority is developing shooters. Coach Erickson uses the Gun exclusively to execute partner shooting drills throughout the off-season. Every time the gym is open, each player is expected to come in and get up 200 shots off the catch and off the bounce. He also uses the Gun as a tool to help players quicken their release. He uses a stop watch to ensure that each of his players has a shooting release of under 0.6 seconds. Coach Erickson explains, "We love the Gun because of the repetition. It allows us to get a high volume of shots, and that pays big dividends." The Star Valley Lady Braves proved that by leading the state in 3 pt field goal percentage during the 2013 season.
Coach Erickson believes in the Gun so much, he just purchased his 2nd Gun after the State Championship. This will allow his players to get up more shots in a shorter amount of time. We want to congratulate Coach Erickson and the Star Valley Lady Braves on their 2013 3A State Championship! Our goals, your goals reached!