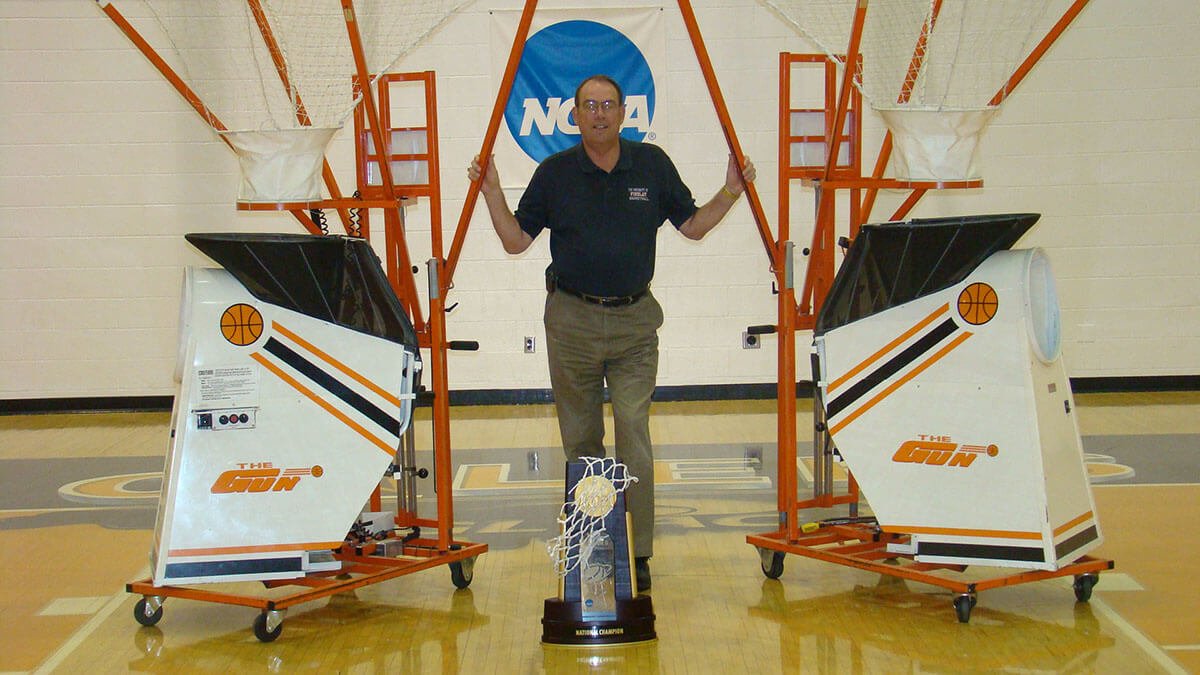 Findlay University Story
Ron Niekamp, University of Findlay Head Coach, led his Oilers to an undefeated 36-0 season and a NCAA Division II National Championship, which included a wire-to-wire #1 ranking. He was named the 2008-09 NABC Coach of the Year and just completed his 18th 20-win season. With two "Guns" being used in his program since 2002, Coach Niekamp gave us at Shoot-A-Way the opportunity to speak with him about some of the keys to his success. Here is what he had to say:
Q: What were some of the keys to your success during your National Championship season?
A: First off, we placed a big emphasis on defending. We believe that defense creates consistency and that gives us the ability to compete every night. Second, we made more free throws than our opponent attempted. Last, our players made the dedication and commitment to work on their shooting. We weren't overpowering with our size, but with our athleticism, we were able to spread the floor and create open shots for our players. Because of their work, we shot 74% from the free throw line and over 40% from behind the arc. Our program is about developing players.
Q: How important are resources when it comes to the skill development of players and implementing them in your basketball program?
A: Players today are different than they were 15 or 20 years ago. They have such hectic schedules. You don't see them out shooting on the playgrounds or in driveways, but you do see them playing in open gyms and in AAU competitions. So, shooting mechanics have diminished in many ways. That is why it is important to utilize resources that can help them improve their shooting and keep them focused on their goals.
Q: How are you able to implement the "Gun" in your basketball program?
A: We really don't have the time during practice to get the number of game shots we need. The "Gun" has given our players the ability to get the maximum repetitions necessary to get better. I think that is where the "Gun" has really helped our program. We have them readily available for our players to shoot on at anytime. We teach shooting mechanics, and it is backed up with repetition.
Congratulations to Ron Niekamp and the University of Findlay Mens' Basketball Team for their 2009 NCAA Div. II National Championship!! Our goals, your goals reached!