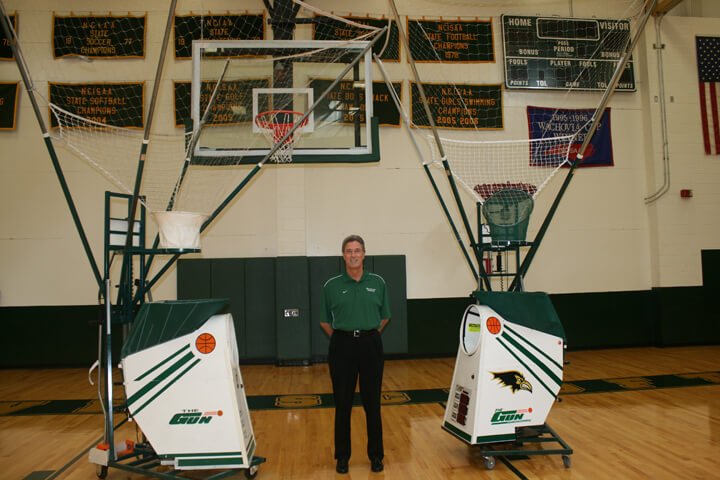 Changing Kids' Lives
Ravenscroft HS, NC – "The Gun we bought several years ago has helped our team average 27 wins per season over the past 5 years. This includes the 2012 NCISAA 3A State Championship. The number of players that have benefitted from the Gun include these Atlantic Coast Conference players who graduated from Ravenscroft:
Marc Campbell (UNC 2009)
Ryan Kelly (Duke 2013)
Luke Davis (UNC 2015)
Joell Hopkins (Florida State 2015)
Madison Jones (Wake Forest 2016).
Without the Gun, these players wouldn't be where they are today."
– Kevin Billerman, NC