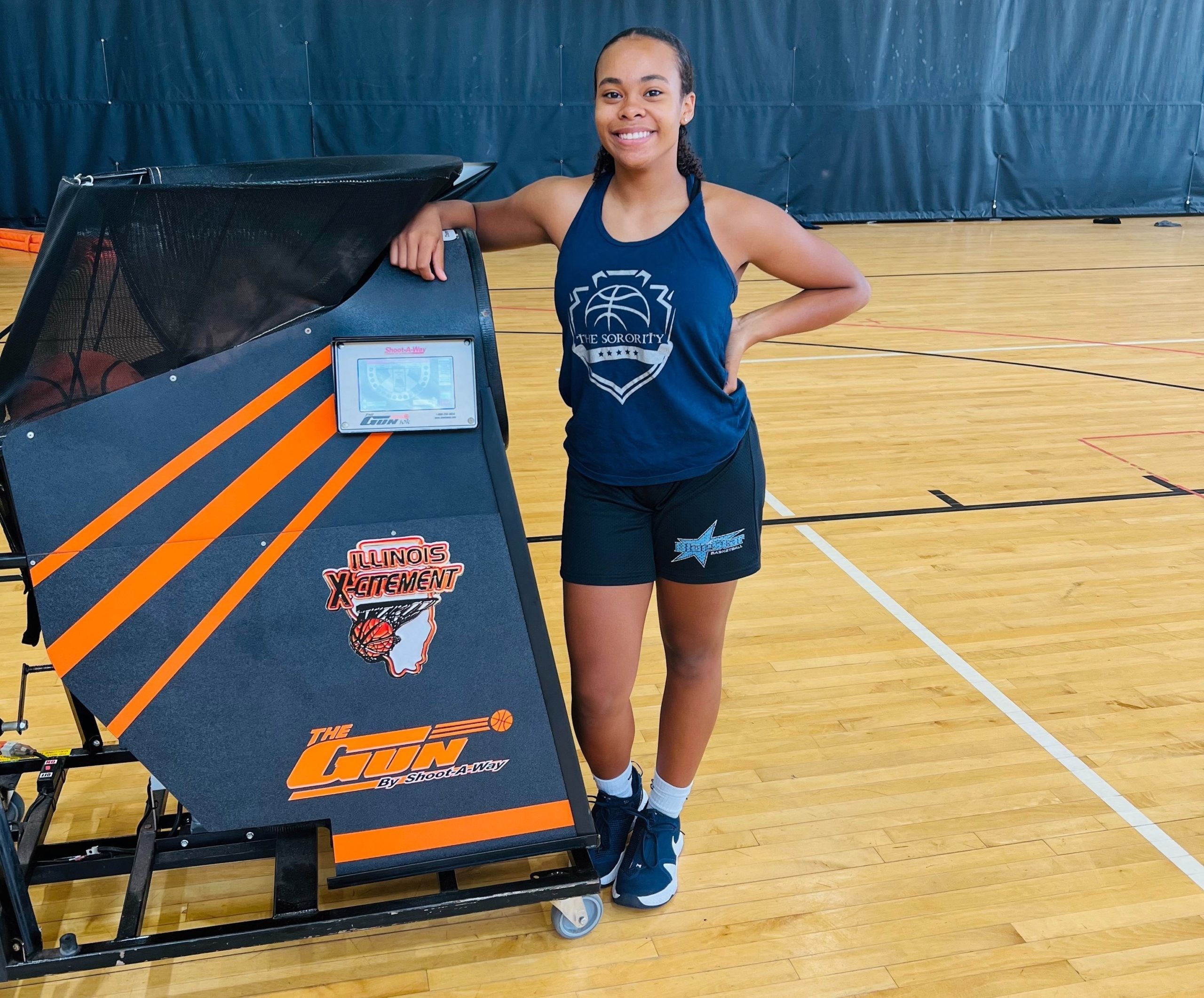 Xamiya Walton has over 20 scholarship offers (and counting)
Xamiya Walton has been using The Gun since she was 12 years old when her dad surprised her with it on her birthday! Now a junior guard at Butler College Prep in Chicago, Illinois, Xamiya has surpassed the 2,000-point mark averaging 23.3 points per game for her career while knocking down 280 three-pointers. Xamiya currently has over 20 scholarship offers to play at the next level.
Xamiya consistently gets up to 1,000 game-like shots daily on The Gun and has seen the results translate to her game. Check out this video with some of her highlights and hear Xamiya describing her experience using The Gun so far through her basketball career. We look forward to continuing to follow her through her basketball journey!