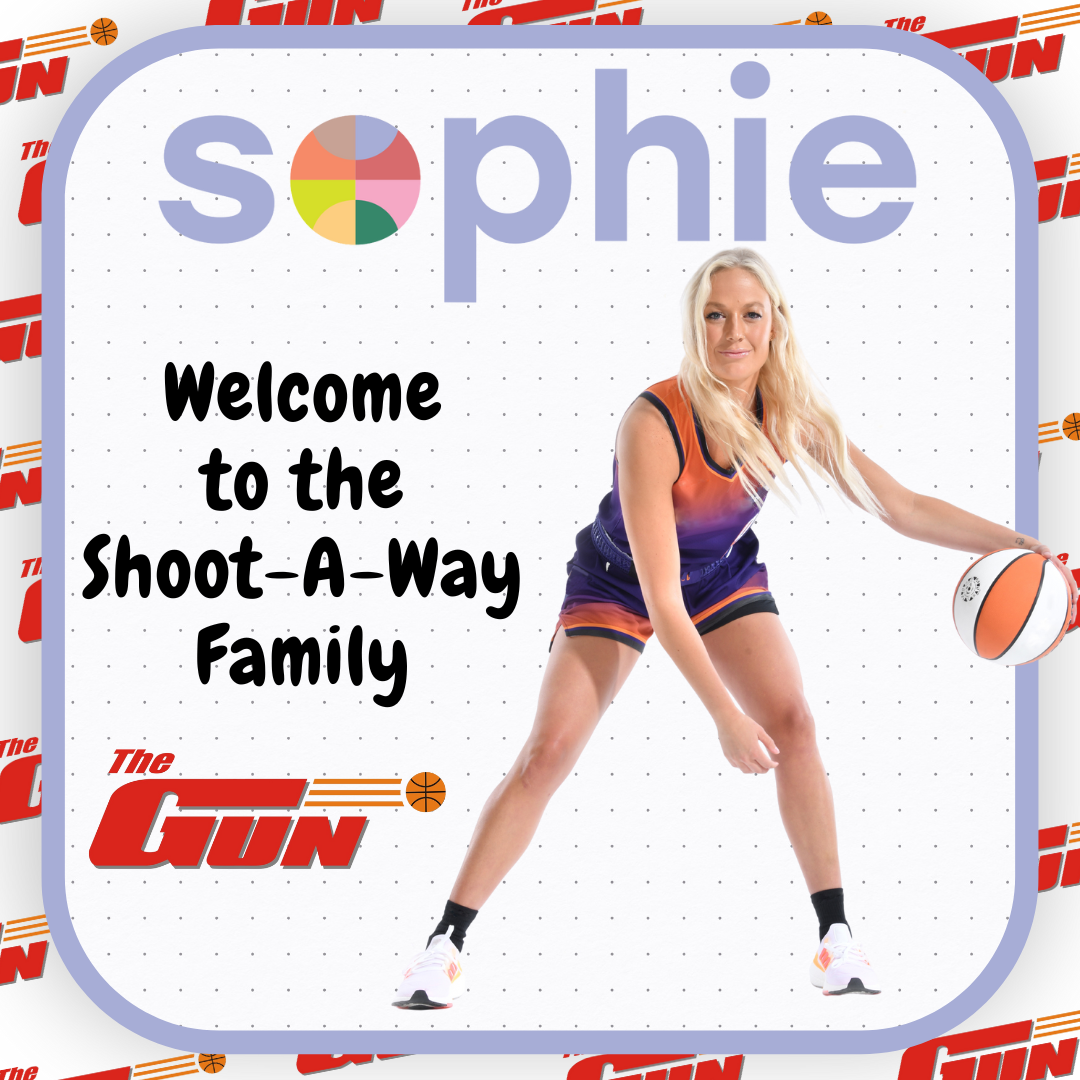 Shoot-A-Way Welcomes Sophie Cunningham
We are excited to welcome WNBA sharpshooter, Sophie Cunningham, to the Shoot-A-Way family! Sophie has become a transcendent figure in women's sports. The Columbia, Missouri native was drafted by the Phoenix Mercury with the 13th overall selection in the 2019 WNBA Draft. Known for her competitiveness, toughness, and will to win, Sophie was a force at the University of Missouri, becoming the women's basketball program's all-time leading scorer and an NCAA All-America.
Sophie finished up her fourth WNBA season shooting an incredible 40% from three! In 2022 she became just the third player in WNBA history to record 36 points and five steals in a game. Sophie has used The Gun by Shoot-A-Way through high school, college, and now in the WNBA. Stay tuned for great content from Sophie including some of Sophie's favorite shooting drills on The Gun!
Here are just a few of her accomplishments so far in her career:
| | |
| --- | --- |
| 2022 | WNBA record with 17 consecutive games with at least two made three-point shots |
| 2021 | Led the Phoenix Mercury to the 2021 WNBA Finals |
| 2019 | Led All WNBA Rookies in Free Throw & Shooting Percentage |
| 2019 | 13th Overall Pick in the WNBA Draft |
| 2019 | USBWA All-American Honorable Mention |
| 2019 | WBCA All-American 3rd Team |
| 2019 | All-SEC First Team |
| 2019 | Cheryl Miller Small Forward of the Year Finalist |
| 2019 | John R Wooden Award National Ballot Finalist (top 15) |
| 2018 | Associated Press All-American Honorable Mention |
| 2016 | SEC Freshman of the Year |
| 2015 | High School McDonald All-American |
| 2015 | Missouri Basketball Coaches Association Player of the Year |
| 2014 | Gatorade Player of the Year |
| 2014-2015 | Missouri State High School Athletic Association (MSHSAA) Women's Team Basketball Championship – Rock Bridge High School |