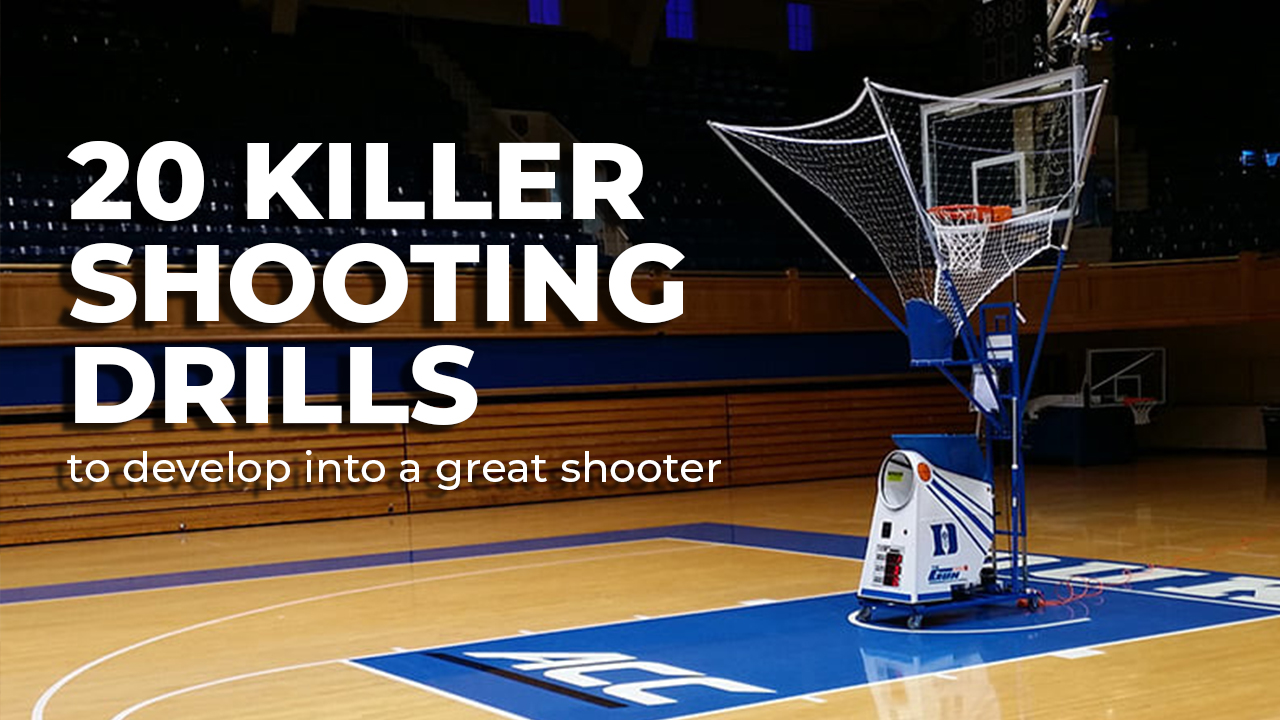 20 Killer Basketball Shooting Drills To Develop Into A Great Shooter
These best shooting drills for basketball practice enable you to amp things up and continuously strive to improve every aspect of their shooting ability.
The panache of a basketball player reflects in his shooting abilities more than any other. As a result, basketball enthusiasts and buddying basketball players aim at being the best shooters because the associated glitz influences them. If you are looking for the most prolific or the best shooting drills for basketball, you have reached the perfect place.
The secret of a great shooter:
Steph Curry is one of those phenomenal athletes who converts around 5 out of 10 shots he makes.
Ray Allen is another superb example of a prolific shooter with an impeccable shooting percentage.
If you want to develop into a great shooter yourself, you need to follow shooter basketball greats and learn what they do that gives them these special abilities.
The MVPs and stars of the game follow great shooting routines that could be boring or tedious to most but have a marked influence on your form and consistency. Shooting routines are a crucial facet to improve the game for both amateurs and professionals.
Youth and high school players can fix their forms and learn a lot from shooting progressions.
On the other hand, advanced players and professionals can use such shooting drills to warm up and keep on refining their shooting techniques.
Following rigorous shooting regimes and practicing drills are essential for success because:
They help you in maintaining and developing a robust shooting technique
They enable you to create an immense consistency in form
They boost your confidence so that you perform well in match situations.

Some of the best shooting drills for basketball practice:
If you are actively looking for the best shooting drill for basketball, you need to be wary of a number of such routines instrumental to developing certain vital aspects of your shooting. While some focus on form, others focus on release, and some on your timings.
Types of basketball shooting drills:
Individual drills:
These shooting drills allow you to go solo and practice your game. You can try your hands at these shooting drills by using chairs as dummy players.
Spin outs- The player needs to spin the ball away, sprint towards it, and shoot. They can even do various straight and curl cuts like corner to wing, wing to top, low post to high post, etc.

Form shooting drills:
These are the best shooting drills for basketball that enable you to minimize the margin of error by developing your technique and ingesting the method into your subconscious by continuously making thousands of shots.
One hand form shooting- It is the best shooting drill for basketball that teaches you to release better with foolproof hand placement, feet placement, and enhanced coordination.
Adding guide hand- It is one of the best ways to develop the best practice regimes with the guide hands.
Starting at shoulder-It equips you with proper coordination with your lower body movements and is a clear progression that enables you to develop a full shooting motion form.
Waist to shoulder- It is an impeccable form shooting drill that develops coordination, rhythm, and timing between the upper and lower body.
One motion- It is the final form shooting drill that encompasses the previous four's knowledge and integrates them in one.
Ball pickups and shooting off the dribble- It is an essential drill that teaches you to shoot with fluidity off the dribble.
Bank shots- It is a superbly efficient drill that enables you to develop a touch off the glass and convert better.
Quick-release shooting drills:
The quick-release shooting drills are the best shooting drills for basketball practice that develop your form, motion, capacity, and speed.
Partner shooting drill- It allows you to develop a quick shot release by teaming up with your partner and isolate your shooting skills while practicing the same in a short period.
Changing spots- It is a brilliant shooting drill practice that allows you to develop your learning and ability to use the court from various positions and still retain the same shot percentage.
Soft and hard close-outs with defense- It is a drill that enables you to practice with a defender moving out.
1v1 to 3v3 close-outs- Playing with a live defense always develops your shooting abilities.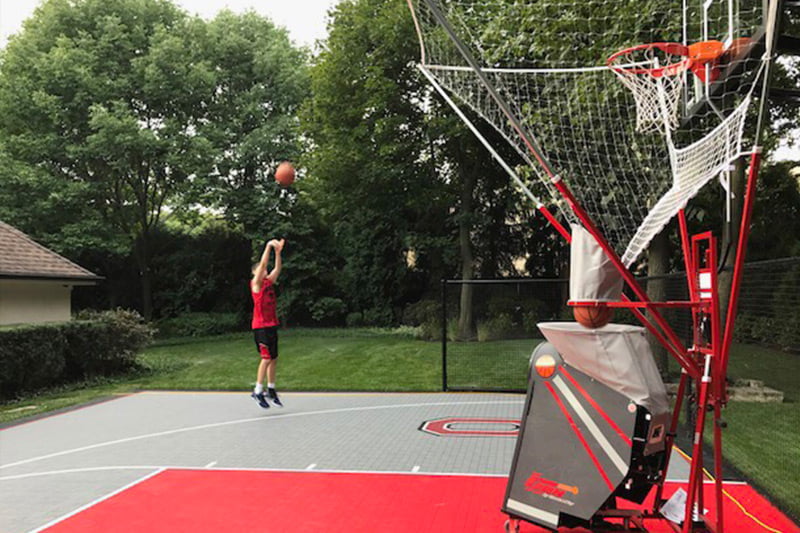 Dynamic form shooting drills:
These shooting drills are ideal for pre-game preparation and enable you to transition quickly into stable positions. These advanced drills are suitable for youth players and even pros.
One-foot reaches- It is a great drill to practice shoulder extensions and high follow-throughs during shooting.
One-foot squats- These drills allow you to improve core strength, stability, and balance during shooting.
Touch the ball to the ground- It is a great drill that develops your ability to transition into the regular shooting position without a pause.
One-foot jumps- It is the best shooting drill for basketball practice that develops core-stabilization. It is similar to a plyometric workout.
360-degree dance step- It is a great workout that develops your feet coordination and prowess during shooting.
Drills with game-like cuts:
Many drills enable you to develop several shooting opportunities during the game, and hence these game-like cuts should be practiced before training. These include-
Straight cuts- Away screen, corner pin screen.
Curl cuts- Down screen.
Fade cuts- Flare screen.
There are also flash cuts, v-cuts, l-cuts, back cuts, post down screen cuts, and zippen screen cuts.