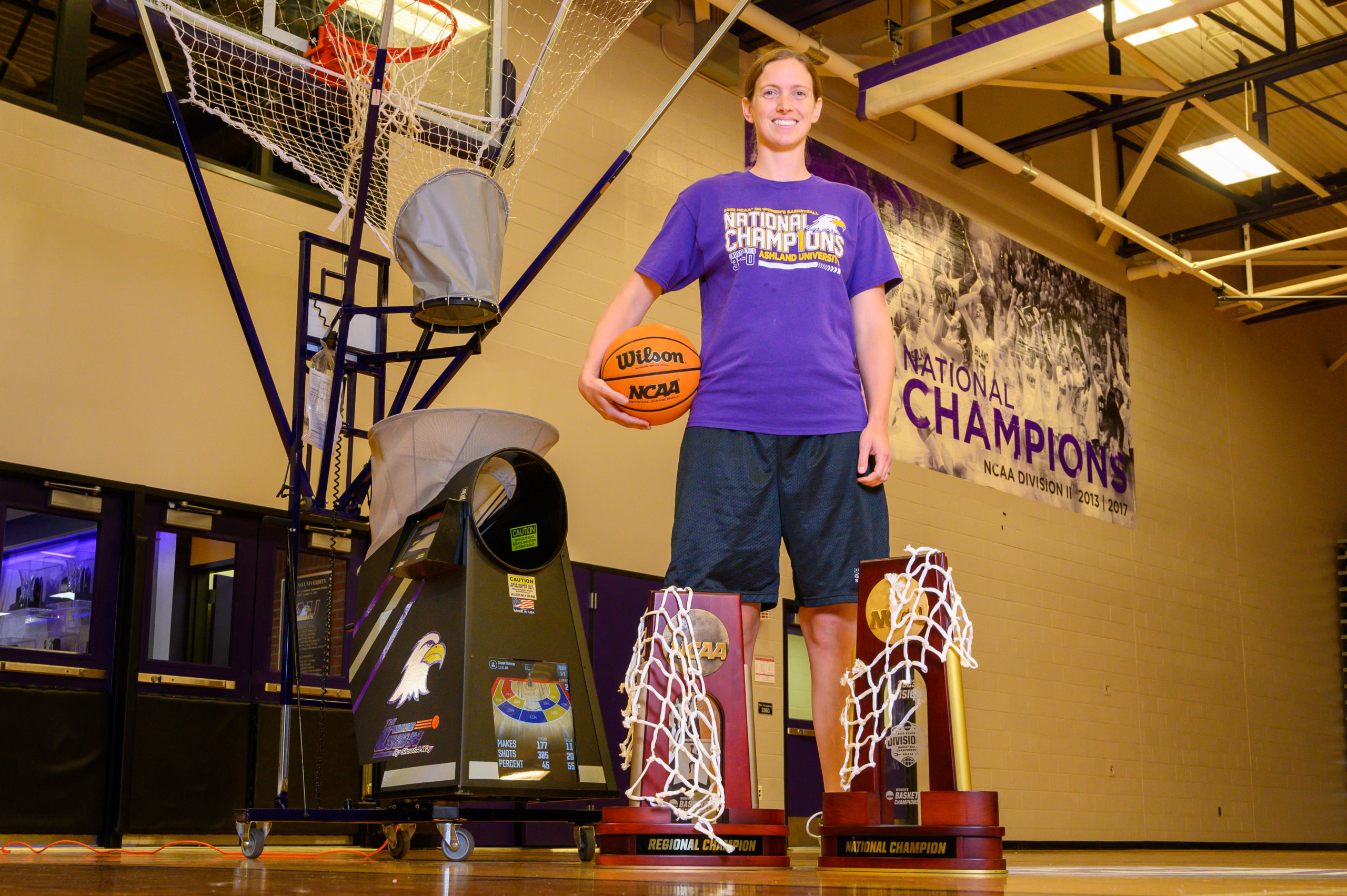 A Journey from Player to Championship Coach
In the world of collegiate women's basketball, there are names that stand out and then there are legends who've redefined the game. One such legend is Coach Kari Pickens, whose journey with Ashland's women's basketball program is nothing short of remarkable. From making history as a player to breaking records as a coach, let's dive deep into the awe-inspiring legacy of Coach Pickens.
The Player's Journey:
Pickens shone brightly as a player before etching her name in Ashland's coaching annals. Transferring from Division I Dayton, she crafted perhaps the most impressive back-to-back seasons in Division II women's basketball history. With a whopping 1,414 points in the 2011-12 and 2012-13 seasons, she ranked 12th on Ashland's all-time scoring list. It's not just about the points; Pickens was a dominant presence in the paint, amassing 903 rebounds and setting a D-II record with 34 consecutive games boasting a double-double.
Her 2012-13 season was a masterclass. Averaging 22.3 points, 13.7 rebounds, and 3.3 assists per game, she shot an impressive 52.2% from the field. These numbers, combined with a myriad of accolades including two-time Honda Sports Award D-II Female Athlete of the Year and the 2013 Capital One Women's Basketball Academic All-American of the Year, are a testament to Pickens' prowess on the court.
The Transition to Coaching:
Post her illustrious playing career, Pickens seamlessly transitioned into coaching. Appointed Ashland's 13th head coach on April 3, 2018, she brought a wealth of experience, having served five seasons as an assistant, with one as the associate head coach.
Under her leadership, Ashland flourished. She guided the team to an impressive 142-15 record in just five seasons. This includes a crowning achievement in the 2022-23 season, where the team boasted a perfect 37-0 record, culminating in a D-II national title. Such success made Pickens the only woman in D-II history to win a title as a player, assistant coach, and head coach – a feat paralleled only by Kim Mulkey in NCAA history.
Records and Recognitions:
Beyond team accomplishments, Pickens has earned personal accolades as well. She became the first woman to achieve both WBCA Coach of the Year and Player of the Year honors. Additionally, in the 2019-20 season, her leadership saw Ashland finish with a pristine 31-0 record, earning her the GLIAC Coach of the Year award.
Before Ashland:
Pickens' journey started at Dayton, where she tallied 389 points across two seasons. Her high school years were equally remarkable, earning co-Player of the Year in Ohio in 2009 and being a part of two state-championship teams. And her basketball journey even took her abroad in 2014, playing professionally in Perth, Australia, where she continued to dazzle on the court.
In Conclusion:
Pickens is not just synonymous with Ashland's basketball success; she embodies it. From her record-setting days as a player to her transformative leadership as a coach, Pickens' legacy at Ashland is firmly cemented. As we celebrate her achievements, one thing is clear: her unparalleled contributions have forever changed the world of women's college basketball.