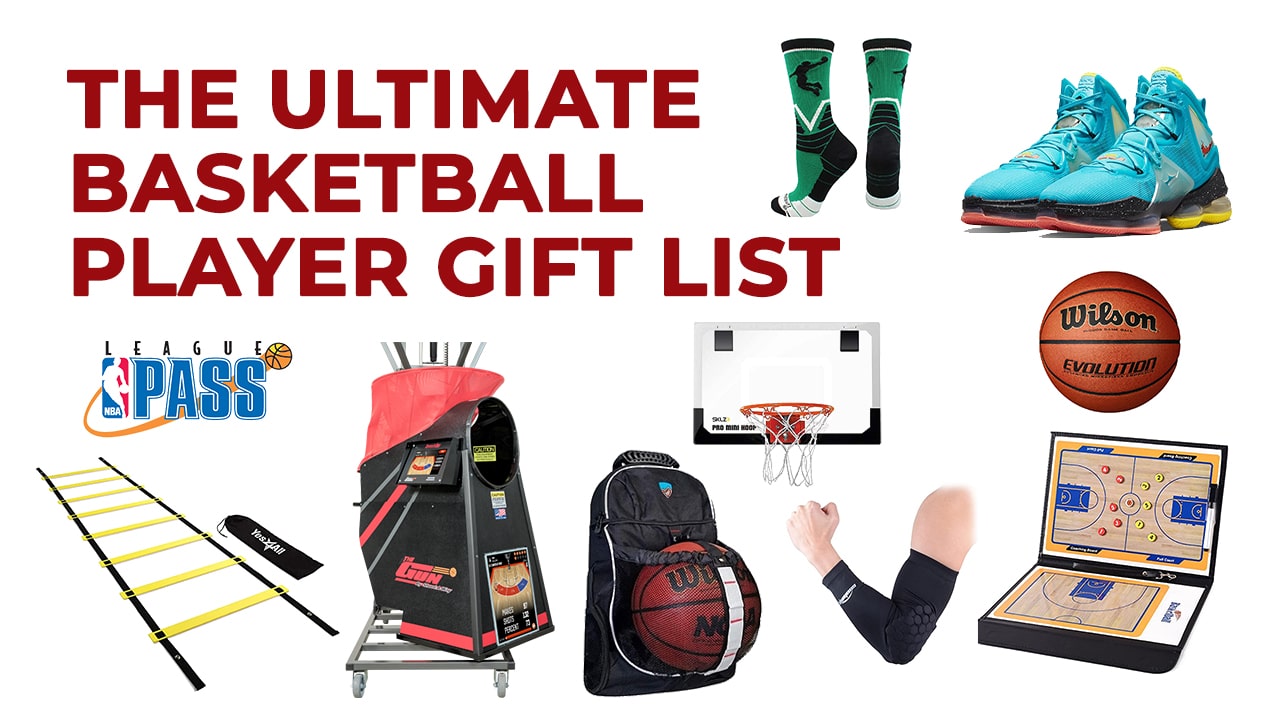 18 Top Gifts for Basketball Players
Best Basketball Gifts: Perfect for Any Basketball Player
Gifts of basketball gear and apparel are easy selections for someone on your shopping list who has the makings of a future basketball star.  We collected our top picks just for you to make your gift shopping easy!
What do you get for your basketball-crazy child, coach, or husband/wife if you don't know what to get them? Are you looking for something to put on your wish list so that you don't have to accept another package of underwear and warm socks from your mom?
We are here to assist you!
We prepared a list of the top gifts for basketball players that are sure to please any basketball enthusiast on your shopping list. These presents are loosely organized by price range, from simple choices like games to costly options such as a basketball shooting machine.
Let's get this party started!
The Top 18 List:
Price: $29.99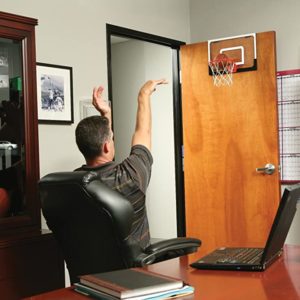 This mini basketball hoop is just like the real thing. This is one of the best gifts for any basketball player that is on your gift list looking to go hard at home, dominate the dorm room, or own the office. Hook it to any door and its game on!
Price: $12 – $30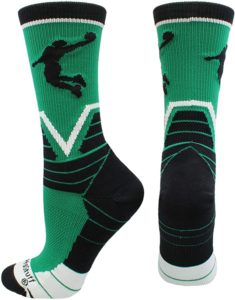 Not any ordinary gift from your grandmother, these are pro status socks.
High-performance basketball socks, are available in hundreds of colors and styles. These are a must-have for any basketball player who is looking to enhance their personality on the court. They increase the traction and comfort of your feet, give extra arch support, and protect your feet from calluses far more effectively than ordinary socks. Some even considered them collectibles!
Price: $20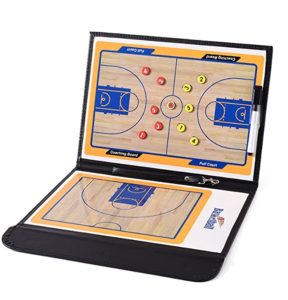 For basketball coaches, this is a fantastic present idea. The magnetic tiles make it possible to display plays without drawing complicated circles, X's, and arrows on the tabletop. Fouls and timeouts may also be recorded on the board, which can be helpful during the frantic last minutes of a close game when the score is close.
Price: $9.99 – $18.99
Basketball players who want to enhance their footwork and coordination will significantly benefit from using an agility ladder. Working on agility at home is a smart play to get the attention of your basketball coach, since almost every coach set up agility training drills during the pre-season.
Price: $32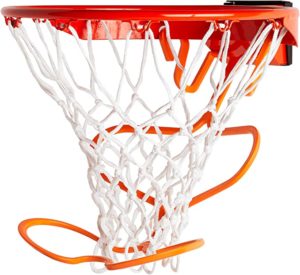 Need a simple rebounder when you are sinking your free throws? This quick return allows for your make shots to return to you with ease. Practice for hours with this ball return system, which allows you to accomplish far more shooting in less time.
Price: $49.99 – $99.99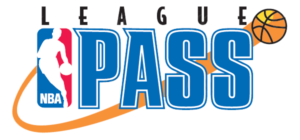 What a great basketball gift to give the gift of every game in the season. Just be warned, they may be glued to the tv. Enjoy games on demand, without interruptions or timeouts, whenever we choose. $99 for the unlimited with no commercials!
Price: $100 – $1000+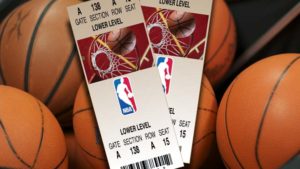 Not the cheapest option on the list but definitely a popular gift to give to your favorite basketball fan. Just make sure you purchase tickets from a verified source so you avoid the ever popular ticket scam happening in all walks of sports. Date night with your spouse or a family event with your children, it does not have to be costly event if you sit high up in the stands, but if you want lower or floor seats, be sure you have the cash in the bank for the investment. SeatGeek or Ticketmaster would be popular choices to purchase verified tickets.
Price: $50+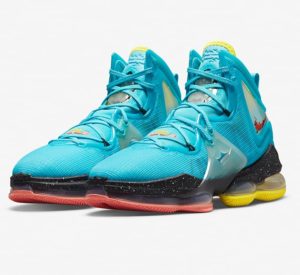 Basketball is known for its cuts, sprints, and jump shots and all of these moves and footwork are hard on basketball shoes, and as a result, typical basketball players go through at least one pair of shoes a year on average.
Find out what size, brand, and style of shoe (low cut, high top?) he or she usually wears. This is a gift a player might want to pick out themselves so it might be good for them to choose 3-4 pairs within your price range so you can make the best choice on basketball shoes.
Price: $69 – $175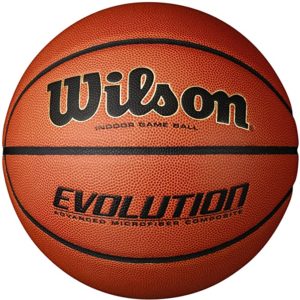 Any basketball player must have at least one decent basketball. It is beneficial to have two for many advanced dribbling workouts. Basketballs do not last forever, as a result, giving a new basketball is always a good idea.
When it comes to high schools and college basketball, a ball like the Wilson Evolution is popular among basketball players.
If you're searching for something unique, the official Wilson leather NBA ball is a good option. It's not cheap, but having the opportunity to play with the same ball as your favorite NBA players is an exceptional reward!
Price: $100
An entirely new approach to improve your dribbling skills is provided by the SIQ Smart Basketball. As you go through your exercises, your virtual coach will instruct you, and the interactive dribble speed meter will assess the pace of your crossover, dribble, and hesitation movements. If you are serious about improving your skills and enjoy the latest technology, this is the perfect gift!
Price: $50+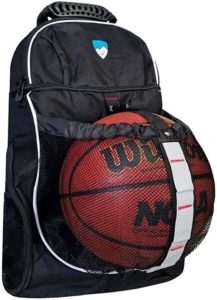 Get your player a bag designed specifically for basketball. Side pockets for water bottles, compartments for socks, shorts and shoes and a ball net for your basketball. Backpacks from Nike or Under Armour are popular among high school students.
Price: $30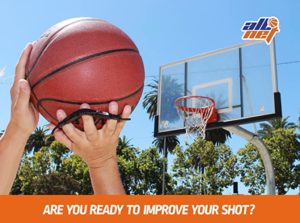 The AllNet Shooter is an innovative design attached to the fingers. It spreads out the hand to allow shooters to better palm the ball. This will form a habit that makes it easier to control the direction of the shot and avoids the ball "slipping" off of your hand. This is a great gift idea for players who want to become deadly three-point shooter and are serious about improving their shooting skills.
Price: $12.99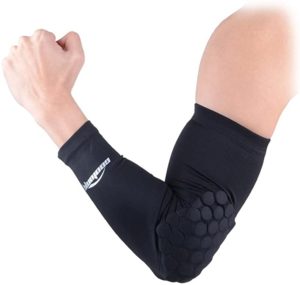 When you watch a college or NBA game, you will notice that athletes are wearing compression clothing to help them recover faster. Compression leggings, shorts, and elbow sleeves have become popular in recent years. Compression clothing helps keep muscles warm and the blood moving, as well as helping in lessen the chance of injury.
Price: $20 – $30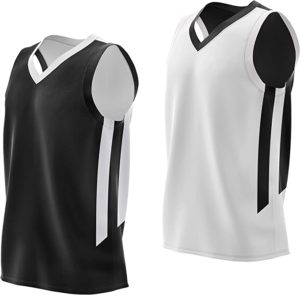 If you play a lot of basketball, you'll never have too many jerseys to wear on the court.  Reversible jerseys are pretty popular among basketball players. Simply flipping the jersey inside out allows you to swap teams in seconds!
Price: $10
Sometimes the most simple gift can be the best. A water bottle will keep your player hydrated and ready for the game. Don't let your player join in a game without a large 32oz+ size water bottle on the bench.
Price: $110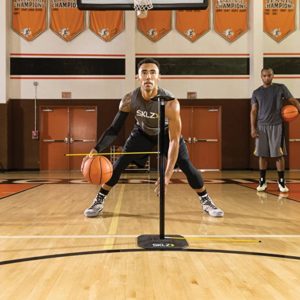 This is an excellent present for a player looking to enhance his or her ball-handling skills -the Dribble Stick by SKLZ. Having the ability to set up any place with a flat hard surface makes this an excellent basketball training tool. This tool will aid in developing a tight, rapid handle, as well as the practice and control of the basketball. So if you know a basketball enthusiast who enjoys dribbling, this would be an excellent present for him or her!
Price: $29
A speed rope (jump rope) is one of the most effective tools for improving quickness, footwork, and agility. Every professional basketball player should have access to a jump rope at some point in their career. Higher quality speed ropes will allow the player to use it for many years.
18. Basketball Shooting Machine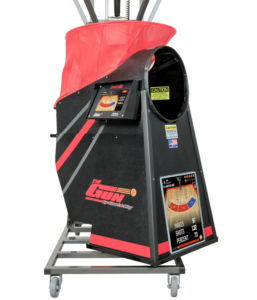 Basketball shooting machines are used by basketball players to improve their shooting abilities. These high-tech gadgets collect shots and return them to players. By keeping players moving and catching, shooting, and moving to the next location on the floor, it develops muscle memory with repetition. If you invest in one of these bad boys, you are serious about the game and are trying to reach pro status and beyond.