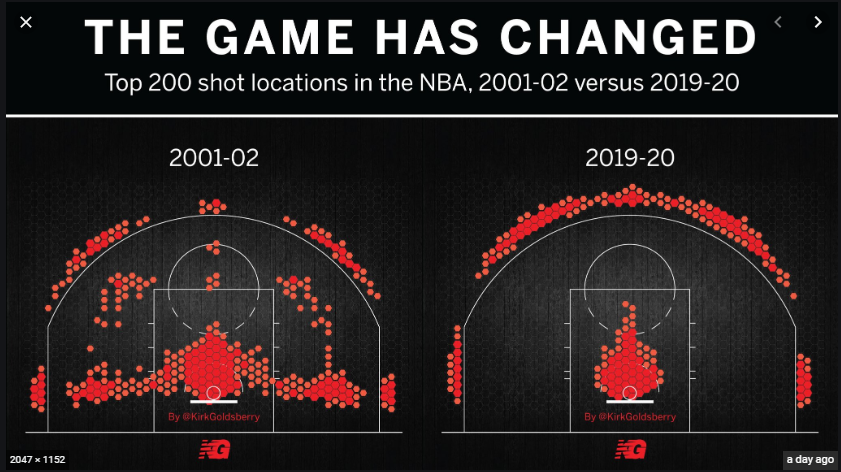 The Game Has Changed
Flashback to the 2001-2002 NBA season, 5 of the top 10 scorers in the league made themselves a living with mid-range jumpers and strong finishes in the post. The other 5 in the top 10 were pure scorers with unlimited range. Scoring back then was balanced from the post to beyond the three point line.
Now let's take a look at the top 10 scores today – every single one of them can comfortably pull up from anywhere on the court and shoot for a high percentage. The game of basketball has evolved tremendously over the past 20 years, faster pace and deeper range. That trend has trickled down the ranks from the NBA down through college, high school and AAU.
With the style of the game being as such, training has also evolved to meet the demands of the game. Reps are key and the quickest way to get a ton of meaningful reps up is utilizing the worlds best, most reliable shooting machine, The Gun! Whether it is in a school's gym, a training facility or even your driveway, hoopers everywhere are getting up thousands of shots, are you?
(Image from @KirkGoldsberry on Instagram)