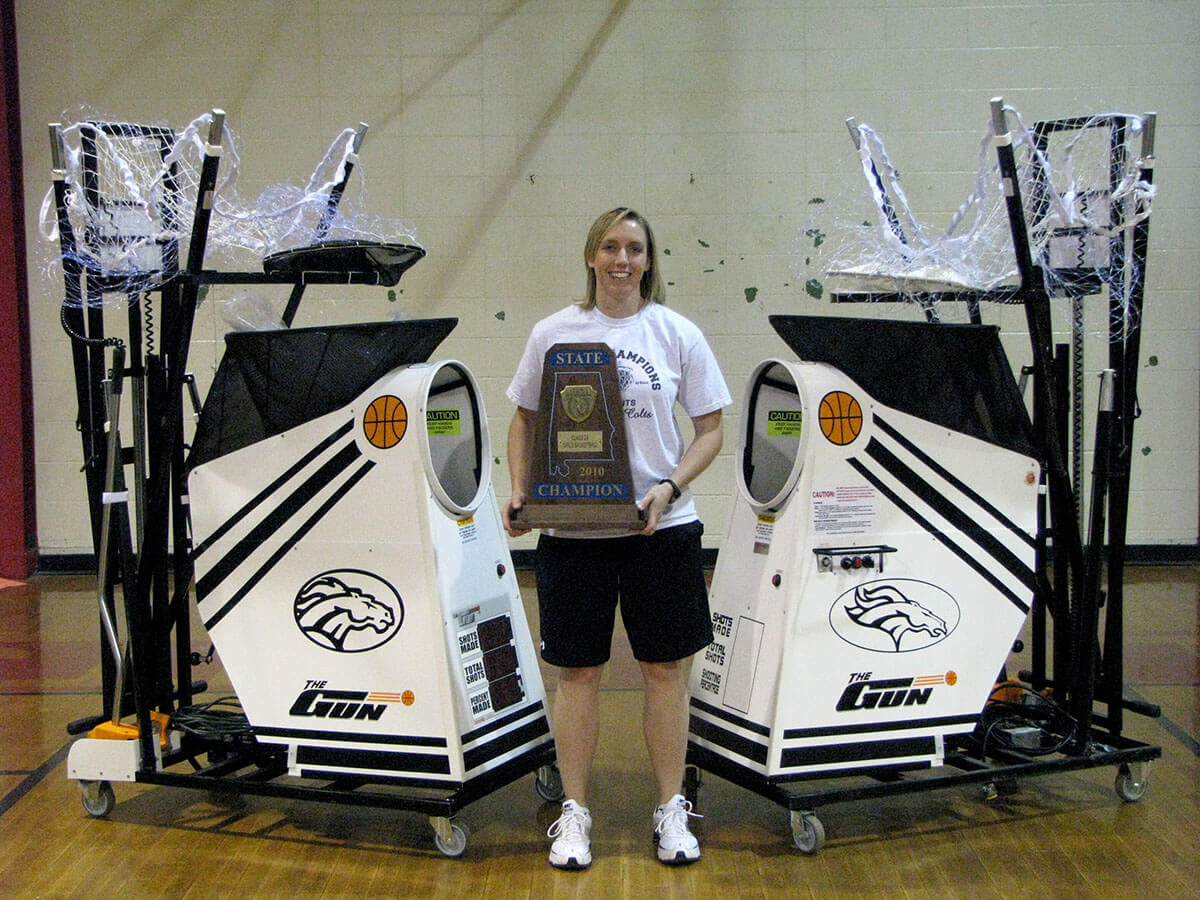 Coach Marks
When you're building a basketball program, consistent improvement is the key. For the Clements Colts and head coach Sonya Marks, that is exactly what has transpired over the past four years. The Clements Colts' Lady Basketball team, under the leadership of Coach Marks, has progressed from eight wins to thirty-two wins and an Alabama State Championship in 2010.
In 2009, Coach Marks decided to make a commitment to improve the Colts' shooting. So, she purchased a Gun from Shoot-A-Way. During this past season, the Lady Colts worked their shooing on the Gun during summer workouts and in their physical education class. The Colts improved in every shooting category during their State Championship run, and Coach Marks says, "I do owe a lot of that improvement to the Gun. The Gun, for our program, has allowed us to develop the outside shooting we need." Coach Marks believed in the Gun so much, the program purchased a second Gun after the State Championship. Not only that, the Clements Colts Boys Basketball team also purchased one!
"The Gun has been a great asset to our program and allowed us to increase our shooting percentage in every category."
Sonya Marks
We want to congratulate the Clements Colts and Sonya Marks for their 2010 State Championship! Our goal is to provide players and programs with the resources necessary for success. We wish the Colts the very best in their continued chase for excellence on the basketball court!