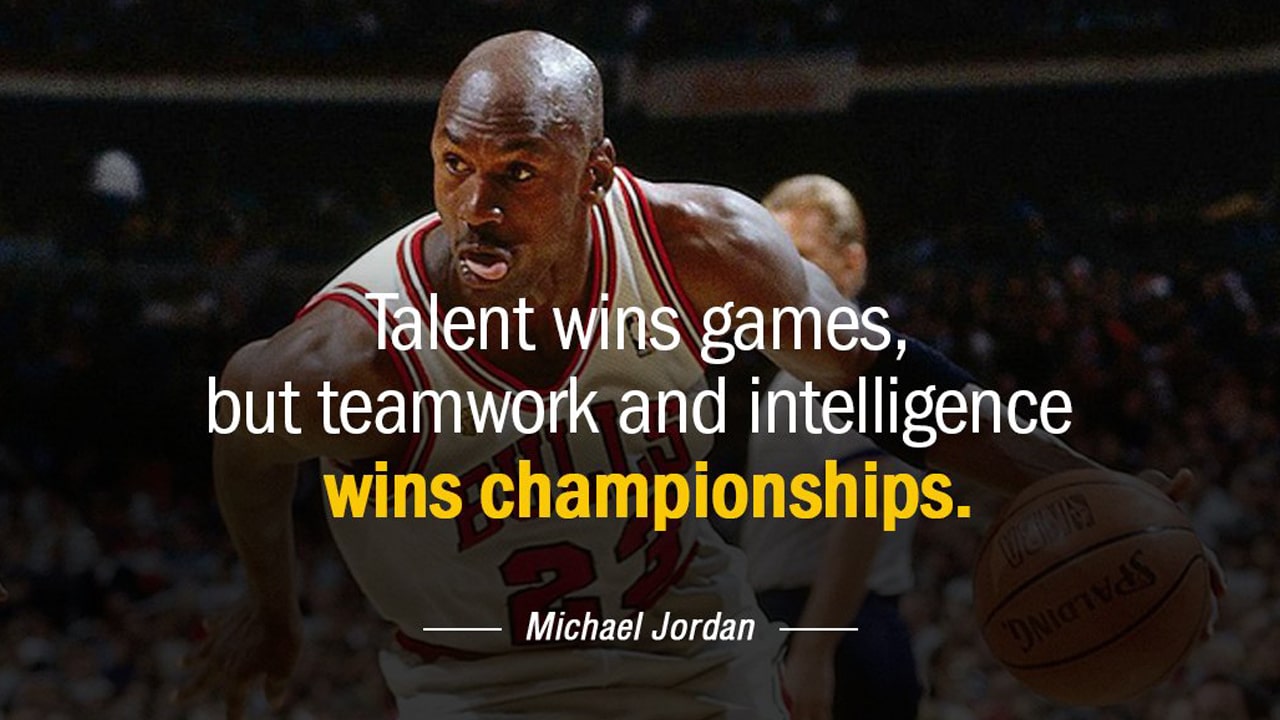 26 Best Basketball Quotes For Coaching and Inspiration
Top 26 Inspirational and Coaching Basketball Quotes
Playing basketball is one of the most popular pastimes in the world. Basketball was invented by Canadian-American physical educator, physician, Christian chaplain, and sports coach, James Naismith in 1891 using a soccer ball and a fruit basket. News quickly spread about the new game, and various media outlets contacted Naismith to request copies of the rules.
Now basketball has rapidly grown in popularity, thanks to the likes of Michael Jordan, Magic Johnson, and Wilt Chamberlain as some of the most well-known players of the game. It became one of the most frequently watched sports in the world. The motivation and power that comes with inspirational quotes are help get you in the right mindset to take on the competition. Check out our favorite 26 basketball quotes for coaching and inspiration.
Our Top 26 Basketball Quotes:
"Winning is overemphasized. The only time it is really important is in surgery and war."
― Al McGuire
"If you are afraid of failure, you don't deserve to be successful!"
― Charles Barkley
"There are only two options regarding commitment. You're either in, or you're out. There's no such thing as 'life in-between'."
― Pat Riley
"Be a dreamer. If you don't know how to dream, you're dead."
― Jim Valvano
"I believe you win games by what you do from your first practice until your first game."
― Dr. Jack Ramsay
"It's OK to make mistakes. That's how we learn. When we compete, we make mistakes."
― Kareem Abdul-Jabbar
"The important thing is that your teammates have to know you're pulling for them, and you really want them to be successful."
― Kobe Bryant
"Create unselfishness as the most important team attribute."
— Bill Russell
"If you're not making mistakes, then you're not doing anything. I'm positive that a doer makes mistakes."
— John Wooden
"My whole life, people have doubted me. My mom did. People told me in high school I was too short and not fast enough to play basketball. They didn't know my story. Because if they did, they'd know that anything is possible."
― Jimmy Butler
"A winner is someone who recognizes his God-given talents, works his tail off to develop them into skills, and uses these skills to accomplish his goals."
― Larry Bird
"The game has its ups and downs, but you can never lose focus of your individual goals, and you can't let yourself be beaten because of lack of effort."
― Michael Jordan
"Success is a result of consistent practice of winning skills and actions. There is nothing miraculous about the process. There is no luck involved."
― Bill Russell
"Ask me to steal, block out, sacrifice, lead, dominate, anything. But it's not what you ask of me; it's what I ask of myself."
― LeBron James
"You can't get much done in life if you only work on the days when you feel good."
― Jerry West
"Ask not what your teammates can do for you. Ask what you can do for them."
― Magic Johnson
"Ability may get you to the top, but it takes character to keep you there."
― John Wooden
<
"A team will always appreciate a great individual if he's willing to sacrifice for the group."
― Kareem Abdul Jabbar
"Talent wins games, but teamwork and intelligence win championships."
― Michael Jordan
Basketball Coaching Quotes
"Some say you have to use your five best players, but I found out you win with the five that fit together best as a team."
― Red Auerbach
"No one plays this or any game perfectly. It's the guy who recovers from his mistakes who wins."
― Phil Jackson
"No one is bigger than the team. If you can't do things our way, you're not getting time here, and we don't care who you are."
― Gregg Popovich
"Coaches shouldn't have to push you to work hard. You should push yourself because you want to be a great player."
― Bob Knight
"Good teams become great ones when the members trust each other enough to surrender the Me for the We."
― Phil Jackson
"It takes three things to be a 'special' player: talent, character, and competitive fire."
― Kevin Eastman
"Your best player has to set a tone of intolerance for anything that gets in the way of winning."
― Jeff Van Gundy
Basketball has a lot in common with the dynamics of our daily life, there are ups and downs, infinite hurdles, and the perseverance required to succeed. A basketball team's ability to operate together as a unit is critical. It's difficult to win unless everyone does their part and contributes to the good of the group.
Get motivated, inspired and get shooting! To increase your shooting percentage, practice with a shooting machine basketball.